Little Black Book of Scams
The surge in scam activities, be it spam texts, calls, or deceptive social media ads, is causing significant financial losses to individuals, businesses, and the economy.
Protect yourself by knowing how to look out for common scams by reading the Australian Competition and Consumer Commission's Little Black Book of Scams.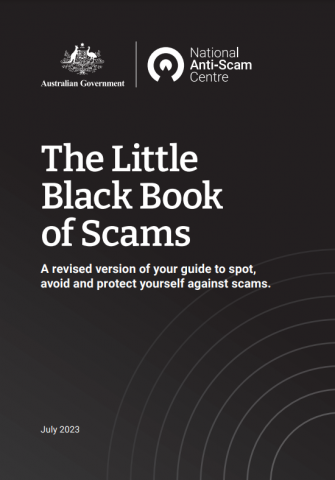 You can download a digital copy on the ACCC website:
https://accc.gov.au/about-us/publications/the-little-black-book-of-scams

Or request a copy by filling out the form.
Discover methods to safeguard yourself against scams, understand the actions to take if you fall victim to one, and stay informed about the government's initiatives to combat them.